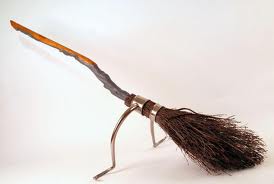 GET YOUR BROOMSTICKS HERE!Edit
First Years Are Not Allowed Their Own Brooms Except If They Are In Quidditch Teams.
Broomstick Models:
Bluebottle
Cleansweep One
​Cleansweep Two
​Cleansweep Three
​Cleansweep Five
​Cleansweep Six
​Cleansweep Seven
​Cleansweep Eleven
Comet 140
Comet 180
Comet 260
Comet 290
Firebolt
Moontrimmer
Nimbus 1000
​Nimbus 1001
​Nimbus 1500
​Nimbus 1700
​Nimbus 2000
​Nimbus 2001
Oakshaft 79
Shooting Star
Silver Arrow
Swiftstick
Tinderblast
Twigger 90
ORDER HEREEdit
CHARACTER NAME
ITEMS (Specify)
USERNAME AND TIME
ADMIN APPROVAL
Jeff Cope
Nimbus 2001

Carptow

20:37 or 8:37

Hyugabyakugan12 04:46, January 14, 2012 (UTC)
Ad blocker interference detected!
Wikia is a free-to-use site that makes money from advertising. We have a modified experience for viewers using ad blockers

Wikia is not accessible if you've made further modifications. Remove the custom ad blocker rule(s) and the page will load as expected.