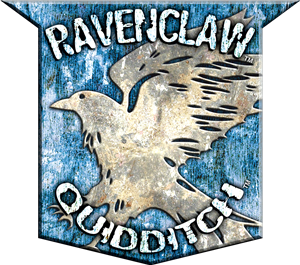 Team MembersEdit
​CHASERS:
BEATERS:
KEEPER:
SEEKER:
CAPTAIN:
CO-CAPTAIN:
SUBSTITUTES:
For those who want to join the Ravenclaw Quidditch Team, fill in the table below.
CHARACTER NAME/HOUSE/YEAR
POSITION AND WHY
USERNAME AND TIME
TEAM CAPTAIN'S APPROVAL
Jeff Cope
Chaser because I have agility to dodge bludgers and I have speed and strength

Carptow

20:34

8:34

Hyugabyakugan12 04:47, January 14, 2012 (UTC)

Try-outs for Ravenclaw Eagles are January 31, 2012! See you there!

Erylla Seraphim - Ravenclaw 4th Year
Co-Captain and Seeker because I can be a good addition to the team and I promise to do my responsibilities. OOC: grabe! dame kong arte!

Cosmiggy

- The World is Beautiful

09:48, January 16, 2012 (UTC)

Hyugabyakugan12 (-_-)Itadakimasu!(o_O) 09:54, January 16, 2012 (UTC)

OOC:Ok na yan. Magpagaling ka.

Sherlock Allen
Beater because I can hit the members of the other team and protect The Ravenclaw Eagles.
Mrwhoman 21:16, January 24, 2012 (UTC)Mrwhoman
Hyugabyakugan12 (-_-)Itadakimasu!(o_O) 08:43, January 25, 2012 (UTC)
alex walker
beater to hit the other team and to protect the seeker
Lorddimertelo2213 19:08, February 7, 2012 (UTC)
Ad blocker interference detected!
Wikia is a free-to-use site that makes money from advertising. We have a modified experience for viewers using ad blockers

Wikia is not accessible if you've made further modifications. Remove the custom ad blocker rule(s) and the page will load as expected.